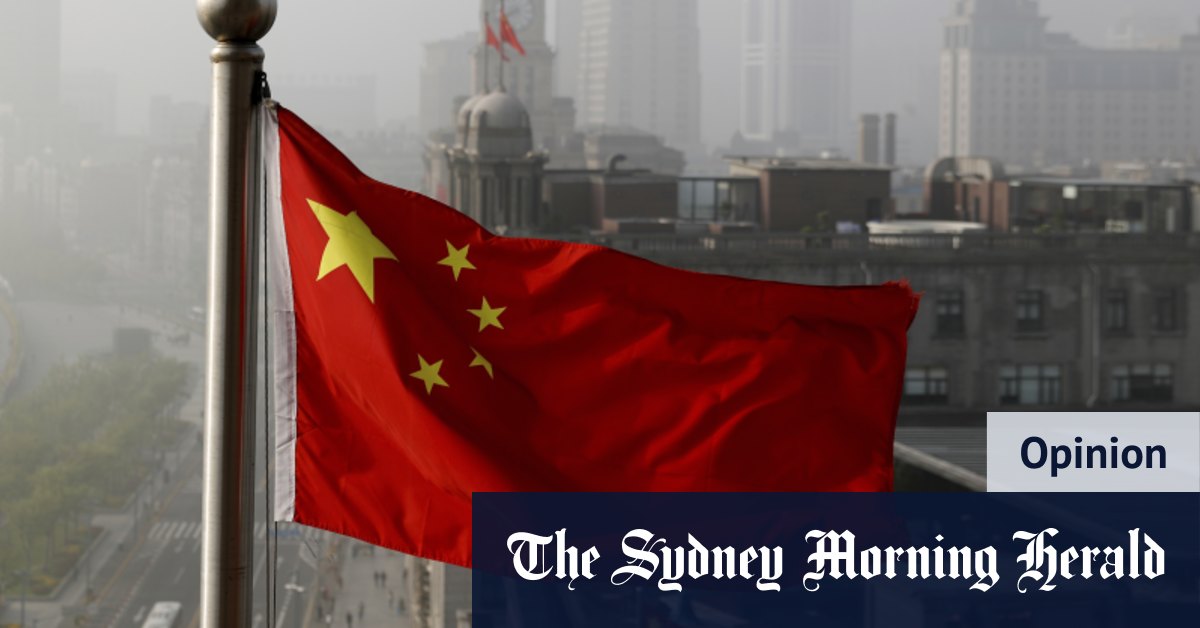 China's economy grows at a slower pace than East Asia
Unlike most developed economies, China does not have an inflation problem.
China has tried, sporadically, to spur growth through infrastructure investment, incentives and slightly cheaper credit. The measures do not appear to have gained traction, perhaps because businesses and individuals are in a defensive mood in the face of falling house prices – house prices have fallen for 12 consecutive months – relatively weak consumer spending and the pervasive fear of draconian COVID lockdowns.
There are tens of millions of people in more than two dozen regions currently under full or partial lockdown, with the entire city of Chengdu and its 21 million people locked down this month after a relative handful of COVID cases. Authorities recently reaffirmed their COVID policy, dashing hopes that there might be a change in strategy after the national congress.
So far, China's response to the fall in its growth rate – its own forecast for this year was modest, by historical standards, of 5.5%, which proved too optimistic – has been moderate, perhaps because authorities believe it to be futile and wasteful trying to fight the headwinds of their COVID policies and a housing market crash that the World Bank says could be "structural."
They may also worry about the impact on the yuan of excessive easing of monetary policies.
Unlike most developed economies, China does not have an inflation problem. Its headline rate of 2.5% in August was inflated by energy and food costs, but core inflation (which excludes them) was only 0.8%.
Loading
The absence of excessive inflation is likely linked to the deflationary effects of COVID policies and woes in the real estate sector – influences that led China Beige Book International, an independent provider of Chinese economic data, to say the economy was facing a growing risk of deflation. CBBI described the COVID policies as "overwhelming".
The yuan does not float freely, with the People's Bank of China allowing the currency to trade in a narrow band to the daily value it pegs against the US dollar. Nevertheless, the yuan has steadily depreciated against the US dollar for most of this year and broke through seven yuan to reach the US dollar level last week for the first time since the early months of the pandemic.
It started this year at 6.35 yuan per US dollar.
Authorities appear to be trying to manage an orderly devaluation against a creeping greenback, which is at its highest in more than 20 years against America's major trading partners – rather than trying to outright defend the currency or let it down freely.
They recently drastically reduced the amount of foreign exchange their banks must hold in reserve in an attempt to increase dollar liquidity and could, if they wished, deploy some of their $3 trillion in foreign exchange reserves or tighten capital controls to try to support the value of the yuan. .
With capital flowing into the United States from around the world, interest rates rising and the currency appreciating, Chinese authorities are reportedly aware of the capital flight their financial system experienced in 2015, when an estimated US$1 trillion leaked from the system amid currency discrepancies. policies in China and the United States.
A disorderly fall in the value of the yuan would generate financial instability at a time when the Chinese financial system is, without being extremely vulnerable, more vulnerable than it has been.
The housing market implosion and subsequent losses, widespread boycotts by mortgagers, huge losses on Xi's $1 trillion "Belt and Road" program (by some estimates more than half of loans have been provided to countries currently in financial difficulty and will now need to restructure), the severity of the impact of COVID-related lockdowns on businesses, soaring energy prices, floods and droughts have made this year has been a very difficult year for Chinese economic decision-makers.
Loading
The global economic downturn is accelerating, which will impact demand for Chinese exports which boomed during the worst of the pandemic and, while declining, remained strong until recently.
The likely recession in Europe and the potential recession in the United States as the Federal Reserve continues to raise interest rates will create an offshore dimension that will add to China's domestic difficulties. It's not the backdrop Xi would have ever envisioned when he scrapped presidential term limits in 2018 so he could secure a third term and cement his place in China's history during the party congress next month.
The Business Briefing newsletter features top stories, exclusive coverage and expert opinion. Sign up to get it every weekday morning.