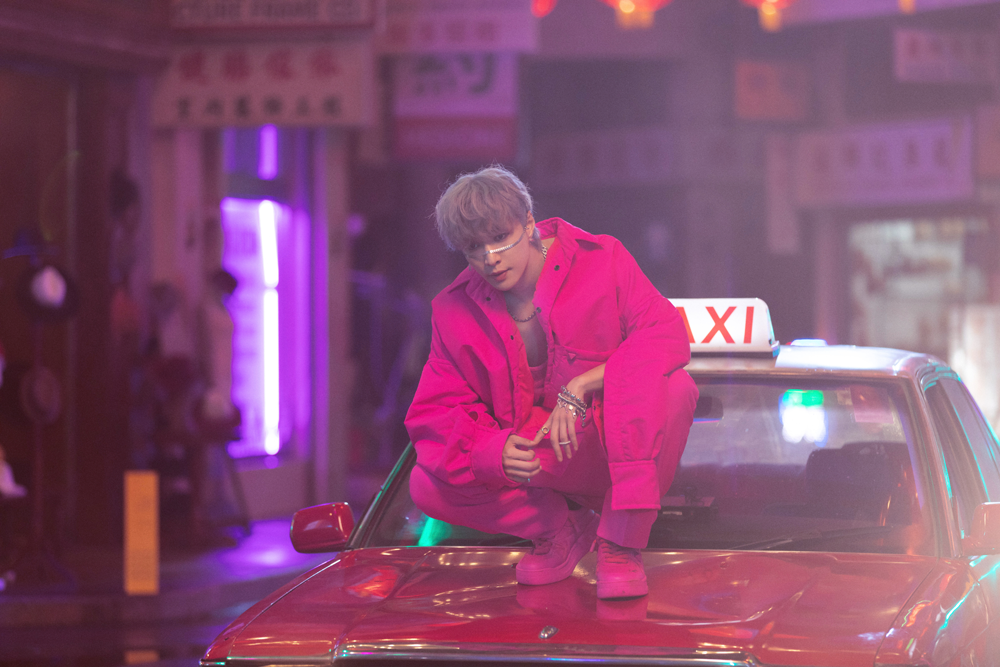 Chinese Superstar Lay Zhang Goes West and Beyond
Lay Zhang is not like your usual ultimate.
During his decade-long pop career, he hit the road like no other. Lay shot to fame as a K-pop idol, a member of legendary group EXO who debuted in 2012.
Four years later, he released his first solo EP, "Lose Control", and has released a total of four full studio albums and four extended plays since then. He was credited as songwriter, arranger and producer in each.
Solo artist Lay has made his mark with his own brand of traditional and modern M-pop, fusing traditional Chinese elements and sounds of instruments like the hulusi and guzheng with tastes of EDM and hiphop.
"Incorporating my culture into my music is very important because my culture is who I am, my journey. I am a proud Chinese before being an artist, so I just want to share all the good things about my culture. I hope it inspires others to do the same," he said in a recent Zoom interview with the Philippine press.
In his latest EP, "West", Lay serves as captain on a musical journey "in search of the western continent" and "the mystery that surrounds it". He opens the EP with "Veil", mixing distorted traditional erhu sounds with trap beats, while inviting his listeners to "take off your mask and show me your true self". Its intricate music video also reflects that same harmonic blend of ancient and modern, East and West, and the real and dreamlike world for added visual impact.
"West" has a total of five tracks, including Chinese and English versions by Veil. The other three are "3 Wishes" which depicts a kind of selfless love; the R&B track "Understand", which is Lay's other favorite song on the EP aside from the first single; and "I Don't Care" which aims to tackle cyberbullying with the superstar singing, "They may spit their poison but I don't care."
Lay has always expressed his mission to bring mix-Mandarin-pop to every corner of the world, rapping about "taking China to the world" in his epic 2020 song, "Lit."
This personal mission is what sets Lay apart from the rest. And he does it with great success. In addition to breaking records in the Chinese music industry, he is also the highest-ranked Chinese Mandopop star on the Billboard 200 and the first Chinese artist to enter the iTunes Top 60 in the United States with his third album NAMANANA. .
As a testament to his growing popularity in the west and to further his mission, the Chinese star is literally heading west as he takes his "Grandline 2: Infinite Lands" tour to the United States. He is also headlining the first-ever "MetaMoon Music Festival", which aims to celebrate Asian culture at New York's Barclays Center in late November.
beyond the west
Despite his myriad accomplishments as a multi-hyphen, Lay still feels unsuccessful, at least from his own perspective.
"I don't think I'm having a lot of success," he said. "For me, success is a moment. At that moment, maybe you are a success. But I think our life is long, so we have to keep your minds up and always look ahead and dream big and never give up and always try, do your best. That's when we achieve a great thing.
Lay, who spent the early years of his career with no more than 11 other members, admitted that being a solo artist can get a bit difficult. But the artistic freedom he gives can be worth it because it allows him to go beyond his comfort zones.
"I have more freedom to choose a concept that I want to try. That's why I try to experiment as much as possible. I'm still looking for my sound. It's a process and it's fun to make all kinds of music. So my goal is just to get better every day and discover my sound," he said.
"I want to try a lot of genres. Hiphop is different from me because I grew up with ballads. But I love the energy and attitude of hip-hop. I heard that house music is getting more and more popular. Maybe I'll try next. I'm open to all kinds of music because it's art.
Filipino XBacks and EXO-Ls can expect more than a new sound from Lay in his next project. He also hinted at filming a documentary, expressed his interest in collaborating with Filipino artists and promised to meet his Filipino fans in person as soon as possible.
"For me, the next 10 years is so far and it's also so close… I don't want to waste time, so every day I try my best, everything I can," said he declared. – LA, GMA Integrated News