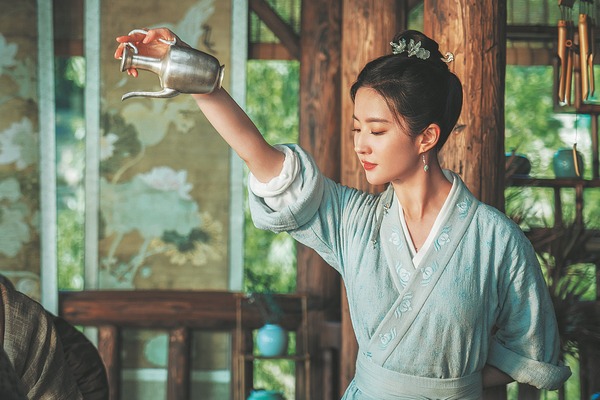 Hit costume drama recreates nation's cultural pinnacle
Over the next four and a half months, Chen, a graduate of the Central Academy of Drama, worked hard on his role, which required shooting sequences at night consecutively for 15 days and performing underwater stunts in a swimming pool.
Chen, an award-winning veteran performer who shot to fame with the 2014 TV series The Romance of the Condor Heroes, has seen his dedication pay off.
A Dream of Splendor, which began airing in 40 episodes on streaming site Tencent Video and its overseas service WeTV early last month, is one of China's most popular dramas so far this year. . It is also distributed in countries such as South Korea, Malaysia, Cambodia and Japan.
The production is widely considered by critics to have raised the bar for domestic costume novels, a popular genre in the country's showbiz industry.
On Douban, one of the country's most visited review platforms, the series scored 8.3 points out of 10, one of the highest scores for a new Chinese drama series airing or streaming this year, while on MyDramaList, an English-language website where Asian drama and moviegoers rate and discuss productions, it scored 8.3 points out of 10.
Loosely based on a classic play written in the Yuan Dynasty (1271-1368) by Guan Hanqing, known as the "Chinese Shakespeare", A Dream of Splendor is set in the Song Dynasty (960-1279).
It tells the story of Zhao Pan'er, a talented teahouse owner from a lowly background who saves two women from a miserable family life, teaming up with them to successfully start a business in Dongjing, then capital of the Song regime, and now known as Kaifeng City, Henan Province.
Chen, as a secret agent, is trapped while investigating a scandal related to the Queen, during which he meets the female protagonist Zhao. He and Zhao fall in love after experiencing a series of hardships.