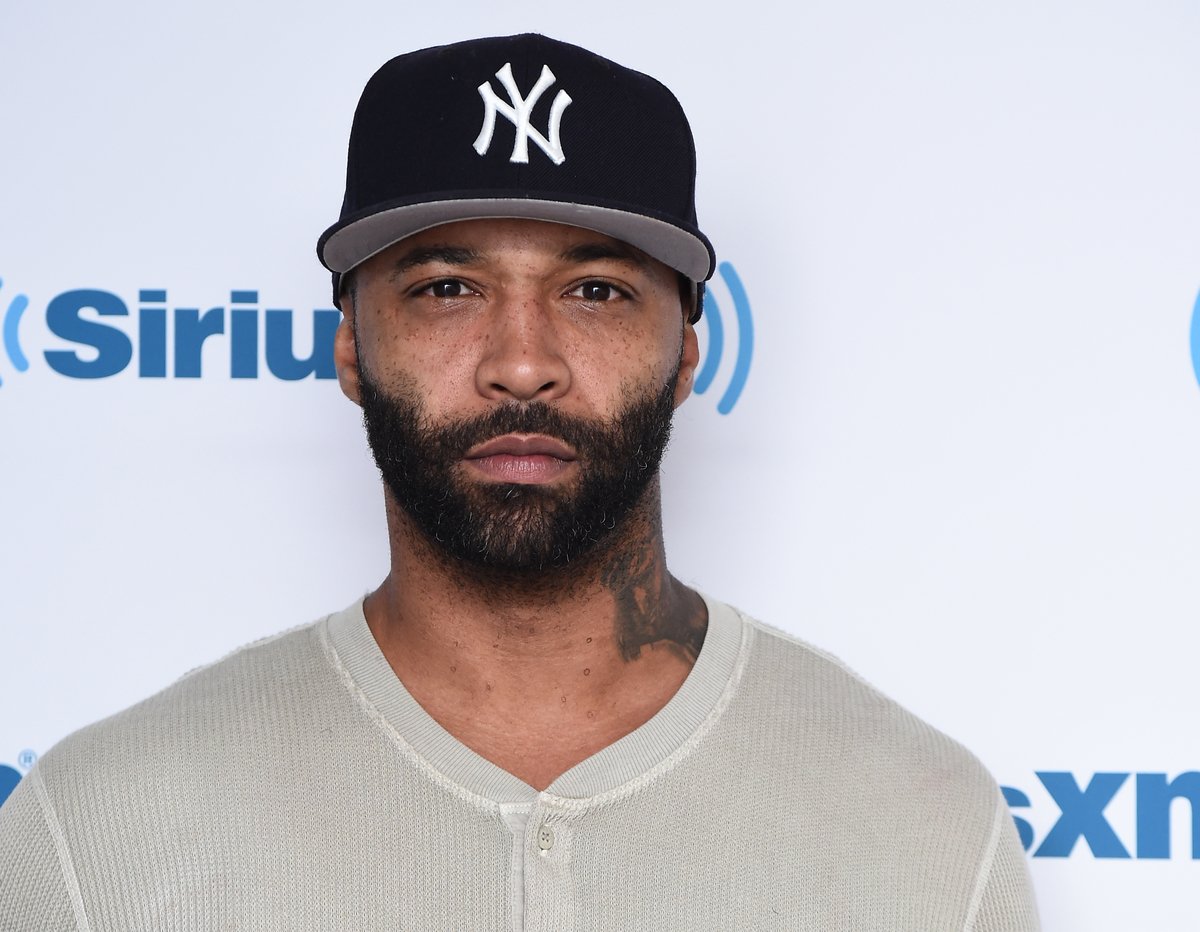 Joe Budden slams BTS, wrongly calls K-pop group Chinese
Rapper and podcast host Joe Budden angered BTS fans this week over offensive remarks made during The Joe Budden Podcast. In the episode titled "We Don't Lose," the rapper slammed BTS while discussing the 64th Annual Grammy Awards.
His comments included mislabeling the seven-member Korean pop group as Chinese. Budden's rant comes days after hip-hop producer Mike Dean attacked the group in a series of tweets.
Joe Budden says he hates BTS
In a profanity chat on his April 6 podcast, Joe Budden said he hated BTS "You can get mad at me, but I hate them BTS n****s."
Co-hosts Ice and Ish asked him why, to which Budden replied, "Do I need a reason? I hate them niggas. I don't have to tell you my reason. I just hate 'em, niggas.
Budden ranted, "I don't wanna hear that shit, I don't wanna see them dancing, I don't wanna see you go down in the sky with a little umbrella. I don't want to see your four (indecipherable) whores come from the public and then chain together like Voltron and do all the 98 degree moves. I don't want to see any of this.
He was referring to BTS' Grammy Awards performance, where they did intricate choreography while singing their hit song "Butter." A crowd of their peers gave them a standing ovation when they finished. Budden was not invited to the ceremony.
Joe Budden incorrectly calls the K-pop group Chinese
After explaining that he hates BTS for no reason, Budden then made xenophobic comments mislabeling the group.
"I know they're big, I know it's China, I don't want to see it," co-host Parks said, informing him that they were actually from South Korea. "I don't want to see Korean-Sync," Budden replied, laughing at his own joke.
"Why do you all think that because a band is big, because an act is big, you can't hate them?"
Ice and Ish seemed uncomfortable with remarks that it's "disgusting" not to like someone for no reason.
Budden has not apologized for the comments and seems pleased with the attention. When a fan asked him why he was fashionable Twitter, he said, "because I don't like the noise of the assembly belt."
BTS fans think he's 'clearly racist' and 'should be ashamed of himself'
ARMY, the BTS fandom has not been silent since the podcast was released on April 6. Some pleaded with other fans not to give him the attention he desperately needs, while others were upset and hurt by his statements.
On a Reddit thread, one fan wrote, "never heard of this person before but he is clearly a racist." Another person asked, "Does he hate them because they are Asian?? A boy band??? Or a boy band that wears make-up???
People expressed their gratitude to Parks, Ice and Ish, "I'm glad the other guys on the podcast called him and corrected him."
Fans also left their opinions under a Billboard News YouTube video, "HATE is a very strong word, it should be ashamed of itself." Another fan wrote: "There is never a reason for racism but the fact that he didn't even stop after being called out is unbelievable."
One ARMY shared, "He needs to love himself. He needs to do that. He's been living in hate and toxicity for too long, which seems like the only thing he can spit out without any reason. What a sad little human being. So much has been taken away. Someone go give him a hug!
This isn't the first time Budden has called attention to negative behavior. He fired his former on-air podcast co-host in a nasty outburst and faced domestic abuse allegations from his former girlfriend and Love & Hip Hop bandmate Tahiry Jose.
BTS has not commented on these remarks. They are currently playing four sold-out shows at Allegiant Stadium in Las Vegas, NV.
How to get help: In the United States, call the National Domestic Violence Hotline at 1-800-799-7233 or text START to 88788.
RELATED: Fans react to Joe Budden firing his podcast co-host