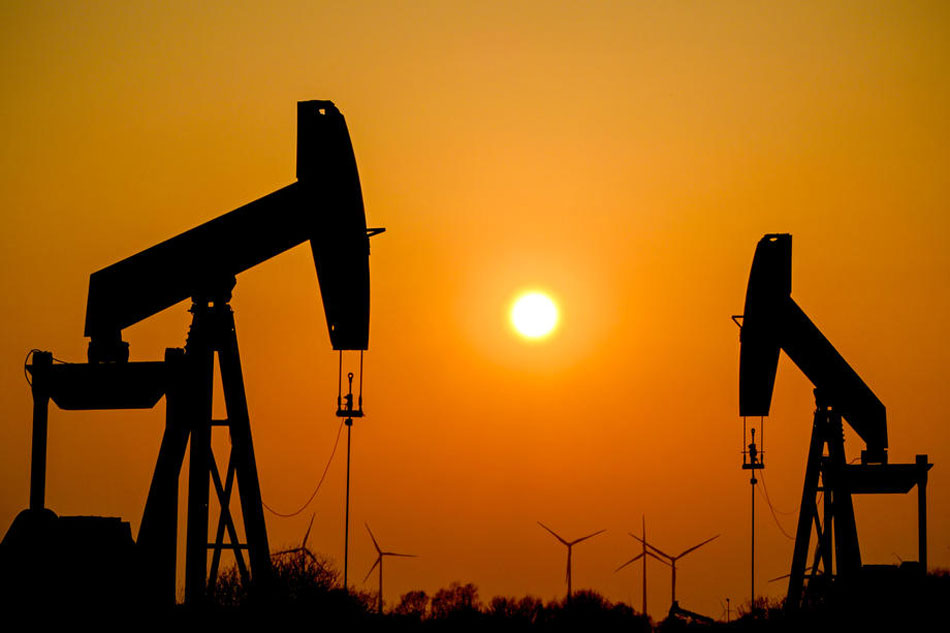 Oil prices fall again as China's economy stutters
LONDON — Oil prices fell nearly 5% on Monday on data showing China's economic recovery stutters under Covid-19 restrictions and a plummeting property sector.
Brent North Sea crude fell 4.8% to $93.46 a barrel, while West Texas Intermediate fell 4.5% to $87.99 a barrel.
Stock markets generally stabilized and the dollar traded mixed as investors welcomed signs of a slowdown in US inflation, which nonetheless remains at its highest level in decades.
"It's been a disappointing start to the week in financial markets with undying optimism from investors clashing with the reality of Chinese economic data," noted Craig Erlam, senior market analyst at Oanda.
China's central bank cut key interest rates in a surprise move on Monday as a series of data showed weakness in the world's second-largest economy.
Figures showed China's July industrial production and retail sales growth fell short of expectations.
Industrial production rose 3.8% year-on-year, but down from 3.9% in June and well below analysts' forecasts.
"The risk of stagflation in the global economy is increasing, and the foundations for national economic recovery are not yet solid," warned China's National Bureau of Statistics.
Stagflation refers to long-lasting high inflation combined with rising unemployment and low growth.
Beijing's rigid adherence to a zero-Covid strategy has held back economic recovery as rapid lockdowns and lengthy quarantines hurt business activity and the recovery of consumption.
Retail trade figures for July confirmed the fragility of consumer confidence, said Michael Hewson, an analyst at CMC Markets.
"This weakness in the Chinese economy runs counter to the struggle to adapt to a zero-Covid policy, which the government shows little sign of easing, amid rising cases," said Hewson.
"Troubles in the real estate sector don't help either, where many homebuyers are halting mortgage payments to protest delays in completing new homes."
Hong Kong ended down 0.7% while Shanghai closed slightly lower.
Tokyo stood out in Asian trade, climbing 1.1% as GDP data showed the Japanese economy recovering after the government lifted Covid-19 restrictions on businesses.
European stocks were flat at the midpoint as investors await Wednesday's release of the minutes of the Fed's last policy meeting in July for clues on the U.S. central bank's interest rate plans .
Slowing inflation in the United States has sparked debate over whether the Fed could move away more quickly from its recent stance of aggressively raising borrowing costs.
Markets fear that after successive three-quarter-point increases, further increases of a similar magnitude could stifle the economic recovery.